Can God really change my life?
No matter whom you are or how you've lived your life, God will receive you into His family. He will change you and make you complete. Trust Him as millions of others have done and experience His mercy for you.

"I am the Lord, the God of all mankind. Is anything too hard for me?
— Jeremiah 32:27
"Here I am! I stand at the door and knock. If anyone hears my voice and opens the door, I will come in." — Revelation 3:20
"The Spirit of the Lord will come upon you in power, and you will be changed into a different person." — 1 Samuel 10:6
God's love gives us the power to break free from the grip of guilt, resentment, and pain.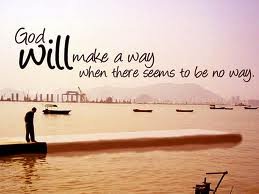 If you are running out of patience, forgiveness, and even love, it's time to ask God for a refill.
God loves you. Are you ready for His love to spill over into your life?
What do I have to do to go to heaven?
God isn't waiting to judge you. God isn't waiting to condemn you. He's waiting to receive you with mercy, with love, with open arms, and forgive all your sins. Will you come to Him? Will you turn from your sin and promise to live for Him?
"If you confess with your mouth, Jesus is Lord, and believes in your heart that God raised Him from the dead, you will be saved." — Romans 10:9
"To all who received Him, to those who believed in His name, He gave the right to become children of God." — John 1:12
He asked, "'what must I do to be saved?' They replied, 'Believe in the Lord Jesus and you will be saved.'" — Acts 16:30, 31
SALAVATION  PRAYER
"God, I recognize that I have not lived my life for you up until now. I have been living for myself and that is wrong. I need you in my life; I want you in my life. I acknowledge the completed work of Your Son Jesus Christ in giving His life for me on the cross at Calvary, and I long to receive the forgiveness you have made freely available to me through this sacrifice. Come into my life now, Lord. Take up residence in my heart and be my king, my Lord, and my Savior. From this day forward, I will no longer be controlled by sin, or the desire to please myself, but I will follow you all the days of my life. Those days are in your hands. I ask this in Jesus' precious and holy name. Amen.